Serving Both Brooklyn & New York
What's Breast Augmentation?
Breast augmentation is one of the most popular cosmetic procedures performed in the United States for the last several years. Breast Augmentation, also known as Augmentation Mammoplasty, is a surgical procedure designed to accentuate and enhance the size and shape of a woman`s breasts. Breast Augmentation is beneficial for those patients who have lost breast volume due to pregnancy, nursing or weight loss; or simply for patients with small breasts who would like to have a fuller profile. Breast Augmentation, when performed for an appropriate candidate with a right size and correctly positioned implant, provide a natural look and help women with self-esteem improvement. Breast Augmentation, by itself, will make the breasts larger, but it will not lift or change the position of the breasts. It usually suffices on its own, but sometimes mastopexy, otherwise known as breast lifting or repositioning, may be required in addition to implant placement for the best possible result. This procedure is custom tailored for each individual patient's needs. Dr. Rayham will be happy to address your specific concerns and provide you with detailed information to help choose specific approach to your breast augmentation procedure.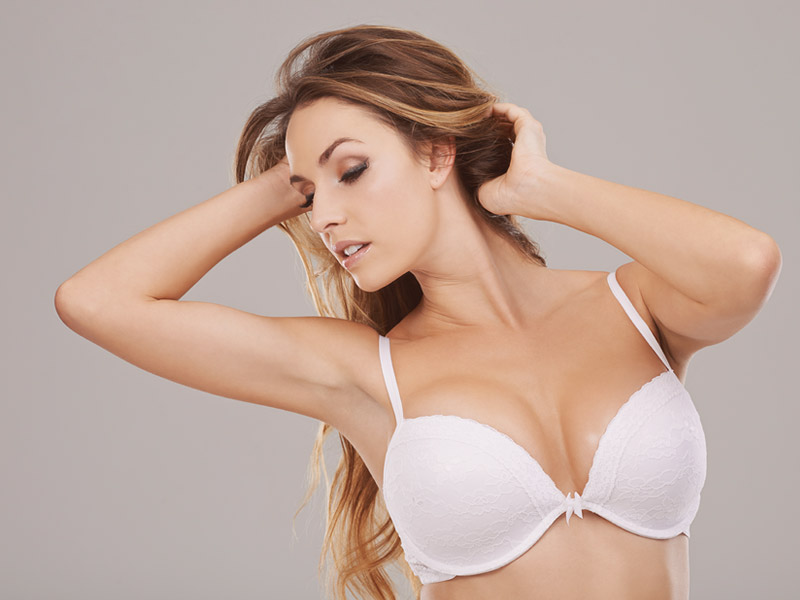 Frequently Asked Questions
What's My Incision Placement?
There are four conventional ways for breast implant placement. Dr. Rayham in his practices in Manhattan/NYC, Brooklyn and Staten Island, New York, offers his patients all four approaches, including Standard Incision Breast Augmentation, Peri-Areolar Incision Breast Augmentation, TUBA (Trans Umbilical Breast Augmentation), and Trans-Axilary Breast Augmentation.
Dr. Rayham offers his patients all four approaches to breast augmentation and he will be happy to discuss with you the pros and cons of each approach for your particular procedure.
The decision of what approach will be utilized to perform your procedure and whether or not you are a good candidate for the operation of your choice will be dependent upon the complexity of the problem that needs to be addressed. Dr. Rayham will be happy to discuss with you all possible options, including implant size, texture, type, position and incision placement, and the best approach to reach your goals.
Am I a Candidate for Breast Augmentation?
You may be a candidate for breast augmentation if you have any of the above concerns and if you are in overall good health to undergo an operation.
Click here if you'd like to email Dr. Rayham with a question or a concern.
We also encourage you to call us toll free 1.866.435.5357 or 1.877.377.2942 to speak with Dr. Rayham or RR Plastix New York Plastic Surgery Center experienced office staff.